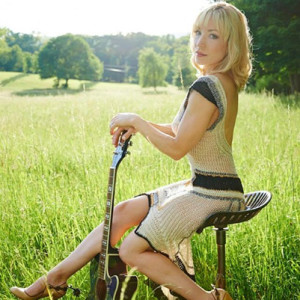 UPON ATTENDING A DANCE CLASS AT TULANE UNIVERSITY WHEN SHE WAS ONLY 16, SHE CAME ACROSS A FLIER FOR THE AMERICAN MUSICAL AND DRAMATIC ACADEMY.
SHE TOOK IT HOME TO KY AND SHOWED HER PARENTS WHO WERE MORE THAN SUPPORTIVE AND DROVE HER FROM VERSAILLES TO NASHVILLE TO AUDITION FOR AMDA. SHE LEFT TO MOVE TO  NYC TO ATTEND AMDA TWO WEEKS AFTER GRADUATING HIGHSCHOOL WITH ONLY TWO BAGS AT 18.
SHE ATTENDED AMDA, AND ACCEPTED HER FIRST PROFESSIONAL PERFORMANCE CONTRACT WITH RADIO CITY MUSIC HALL  AT 18 SINGING, DANCING, AND ACTING AT RADIO CITY MUSIC HALL IN "THE RADIO CITY CHRISTMAS SPECTACULAR" STARRING THE ROCKETTES.
SHE THEN WENT ON TO MAKE HER DEBUT IN THE TONY AWARD WINNING REVIVAL OF "42ND STREET" GOING ON FOR THE ROLE OF PEGGY SAWYER OPPOSITE THE DUKE'S OF HAZZARD'S TOM WOPAT AND IN "THOROUGHLY MODERN MILLIE" STARRING SUTTON FOSTER.
SHE TOURED WITH BARRY MANILOW'S "COPACABANA", AND TAP DANCED IN TOKYO. 
AFTER RAISING HER THREE BOYS, FRANK (10), LEONARDO (8), AND ROCCO (5), IN THE HUDSON RIVER VALLEY, SHE RETURNED TO THE STAGE, AND HAS EMBARKED ON A CAREER IN SINGER/SONGWRITING AND HER PRODUCTION COMPANY, "KENTUCKY GIRL PRODUCTIONS".
HER CURRENT PROJECTS INCLUDE "NASHSKILL" ON MAY 20TH FROM 3-MIDNIGHT WHICH SHE IS PRODUCING WITH HER HUSBAND LOUIE LANZA, AND RAY WILSON OF ALL CREATIVE TALENT. IT'S THE FIRST ANNUAL BLUEGRASS/COUNTRY MUSIC FESTIVAL IN PEEKSILL, STARRING JIM LAUDERDALE, CHIP TAYLOR, AND BOB DYLAN'S BASS PLAYER, TONY GARNIER, AS WELL AS "AWAKENING" WITH DAISY JOPLING WHICH WILL BE HER FIRST PERFORMANCE EVER AT LINCOLN CENTER'S ALICE TULLEY HALL ON AUGUST 27TH.  AS WELL AS DAISY'S ALBUM PARTY AT THE ST GEORGE WINERY ON MAY 24TH WHERE SHE WILL PERFORM HER SONG "YOUR LOVE".
AFTER THE THE "NASHSKILL" MUSIC FESTIVAL ON MAY 20TH, JONI WILL BE TRAVELING TO HER HOME IN NASHVILLE TO COMMENCE WORK ON HER EP AND A HOLIDAY EP WHICH WILL BE RELEASED AT CHRISTMAS TIME.